Meeting the Goals of Each Customer Since 1966
Our History
A Tradition of Service, Integrity and Value
Magnum Construction Service's roots go way back to 1966 when founder William James Hewitt began as a plastering contractor, stuccoing small garages and personal residences.
Over the course of 50 years, William built a large and profitable plastering company with a separate scaffold division managed by his son and current President and CEO of Magnum Construction Services.
In 2009, William James Hewitt formally stepped down as CEO and his son Chad J Hewitt is now in charge of the day to day operations of the company.
Today Magnum Construction Services is the fastest growing independent scaffold company in Washington state and is focused on long term, sustainable growth built on strong customer service and enduring customer relationships.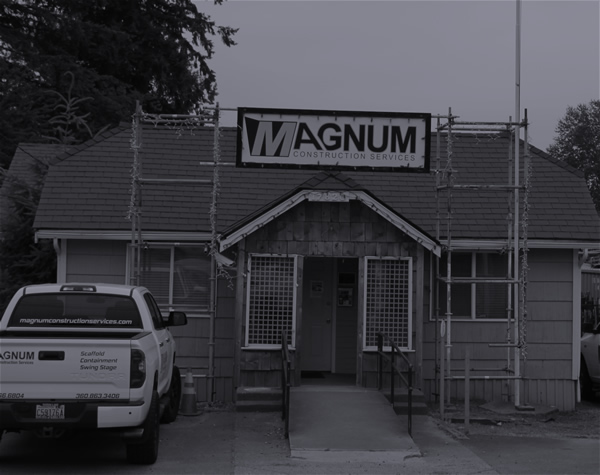 Advantages
Responsive and Family Owned Company
Magnum Construction Services, family owned and operated since 1966, has a rich history of experience and a family tradition of hard work and dependability. With a combination of forward-thinking leadership and a strong base of talented labor, we have developed a comprehensive workforce solution that delivers proven value by meeting the business objectives of each customer and scaffold project.
Proactive Partner
We strive to be a good partner by sharing our expertise with customers, and offering solutions that go beyond identified challenges. Our approach is to be a proactive member of the customer's team, working together to anticipate problems before they develop, and implement cost-effective procedures and techniques that promote safety and work-site efficiencies that meet customer goals.
Detail Oriented
Our Mission is to offer the highest level of customer service and attention to detail on every project we undertake in an effort to build a profitable, sustainable company while becoming a leader in the field of access solutions.
Focused on Customer Goals
Magnum Construction Services has a field team of craftsmen with a combined 75 years of field experience in all facets and types of scaffold and work access systems. Their unrelenting attention to detail and laser focus on customer service has built a solid base of satisfied customers. Each one of our staff from office worker to foreman to field personnel are instilled with the Magnum slogan "Service, Integrity, Value" and it is reflected on each project we undertake.
Leadership
Magnum Construction Service's collaborative leadership team combines deep experience in scaffolding projects, maintenance, and specialty construction services with broader knowledge of management, economic, and technological tools and processes. This unique combination allows us to focus on the current goals of our customers while developing strategies and solutions that anticipate and eliminate
"Magnum Construction Services, has always been my go to sub for all of my scaffolding needs.  Their ability to safely, quickly, and correctly install scaffolding around my complex projects is a huge asset in our ability to maintain schedule and produce a quality exterior envelope for our project owners.  They have surrounded themselves with highly motivated people that hold the highest regard for safety and understand how to deliver scaffolding that works for the task intended."
~James Wilkins
Superintendent, SRM Development
 "I like to use Magnum Construction Services Ltd. for all of my scaffolding needs because they are very quick to respond to my quote requests and get them back quickly, even when the industry is very busy. When we are using their products on our sites they set them up well, per our requests, and respond fast if there are any issues."
~Mike Livingstone
Project Manager, STS Construction Services
"For the past 10 years, we have worked closely with Chad and his team at Magnum Construction Services for all of our scaffolding needs. There are many great things to say about Magnum. They are very professional and respectful to our jobsites, clients, and staff. Set-up and break down of scaffolding are quick and seamless. Even during the busiest times in the construction industry, they continue to be responsive and provide quick turnaround on quote requests. Working with Magnum has always been a pleasant experience, which is why we look forward to working with them for many more years to come."
~Craig Haveson
President, STS Construction Services
"I have used Magnum for years with great results. Chad is my "go to guy" for any scaffold or swing stage questions. They are always quick to respond if there are any concerns with the scaffold, wrap or windy weather. I would never hesitate to use them in the future."
~Alan Anderson
Superintendent Abbott Construction
"I have used Magnum Construction Services for my scaffold needs on multiple projects over the past several years.  The customer service and attention to detail that Chad consistently brings to every project is second to none.  He is extremely reliable and a pleasure to work with.  I look forward to working together on many projects to come."
~Arnie Quackenbush
Special Projects Director Abbott Construction
Magnum is always willing to meet with you on the jobsite to come up with a plan for safely erecting any system from simple scaffold to very difficult scaffold needs.

Magnum Construction Services employees are all up to date with all required safety regulations and requirements.

I highly recommend Magnum Construction Services for any of your scaffold and jobsite access needs. "
~Howard Lasater
Compass General Construction
Careers
We are a team of creative, passionate people who help some of the region's most notable companies solve their technical challenges in the construction industry. Our employees are driven and empowered to fulfill their personal and professional goals, allowing them to grow their careers as they rise through the ranks. Our next challenging project is right around the corner. Join us!
Magnum Construction Services employs workers in a variety of areas, including managerial, professional, technical and administrative positions. All employees can participate in the firm's comprehensive benefits program.
Benefits include:
Competitive Wages
Health and Dental Care
Employee Development Program
401k Retirement Savings Plan
If you share our desire for personal development, and are passionate about your work, stop by our office to fill out an application.
Magnum Construction Services is a Substance-Free Workplace and an Equal Opportunity Employer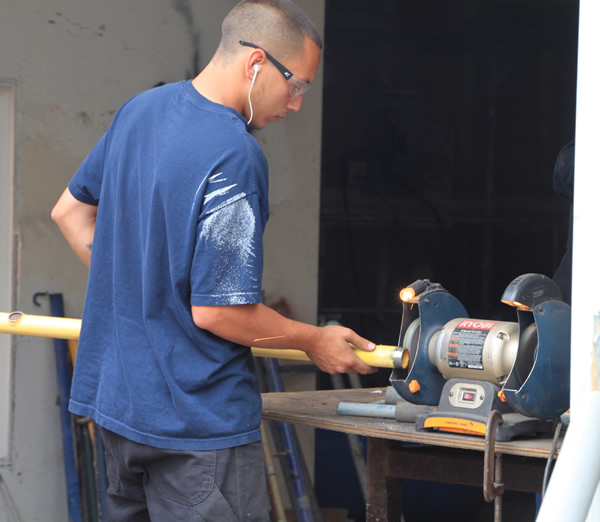 Magnum Construction Services is dedicated to providing each client with quality scaffolding access and protection services with an emphasis on safety, productivity and customer satisfaction
CONTACT INFO
Headquarters
12822 Highway 99
Everett, WA 98204
Phone 360-863-3406
Fax      360-863-3515